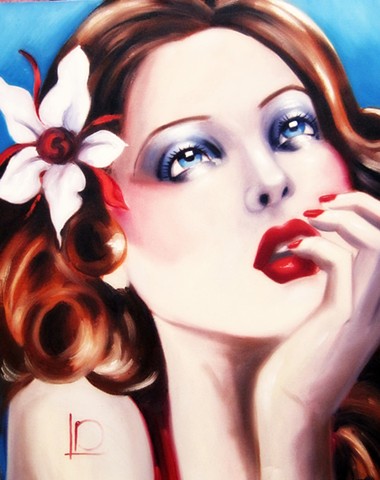 Brighton artist Linda Boucher specialises in bold and colourful oil paintings on canvas.
Best known for paintings of fabulous red shoes and gorgeous women, you'll also find personalized Moleskine Notebooks, still lifes and saucy pin ups. Be sure to check out my brand new Sketches section of the site.
You can buy original paintings and drawings by Linda Boucher online and have them delivered straight to your door.
If you'd like to commission a painting get in touch to discuss your ideas, and I'll paint your favourite shoes, handbag, sneakers- or your favourite person.
Keep in touch with new paintings and ideas through my Facebook page, and Twitter